7 Useful English Language Dictionaries Every English Learner Should Have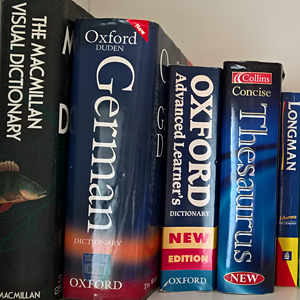 A dictionary is a very useful tool for learning a language. However, if you are just using a bilingual dictionary, you are missing out! Which other English language dictionaries do best suit your needs? Find out here:
Bilingual dictionary
To start with, a bilingual dictionary is very useful, as it explains new vocabulary in both your native language and in English. It is a really useful tool for a beginner!
For example: Langenscheidt Universal-Wörterbuch Englisch | Oxford German Dictionary (Amazon affiliate links)
Monolingual dictionary
Once you have mastered the basics, you s
What Motivates You to Learn English?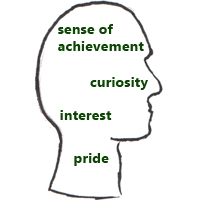 I've recently watched two interesting TEDxTalks on youtube. Two hyperpolyglots talked about learning languages. (Hyperpolyglots are people who can speak several languages). Which made me think about my own approach towards languages and learning strategies, and I realised that I use(d) mostly the same strategies. Some of them go hand in hand with each other, some of them work on their own.
To be successful, the first thing to do is fall in love with your work.
 – Sister Mary Lauretta
Why are you learning English? What motivates you to learn English?
Do you have to pass an exam, get a good grade, or need it for your job or a