(
42 x gelesen
) im
Downloads


Worksheet Wednesday Is Back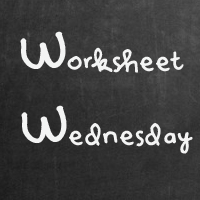 And it's been way too long!
I'm still in the process of transferring my Wordpress blog to my new blog here. But since today is Wednesday, and I've just published two brandnew worksheets on lehrermarktplatz.de (LMP), I thought it's time to reintroduce Worksheet Wednesdays.
So what is Worksheet Wednesday and how does it work?
Every Wednesday, I will post a new free worksheet on LMP and post the link to it here on my blog.
This week's worksheets
(suitable for German speaking learners of English who want to expand their English vocabulary. CEFR level A1 / A2)